War Commander Cheats, Tips & Guides
---
Do you Play War Commander? Join GameHunters.Club our members share free bonus, tips, guides & valid cheats or tricks if found working.
Log-in to create your own profile and join the forum. Share your own tricks and meet players.
GameHunters.Club is a Fan Site and is not endorsed by or affiliated with War Commander.
All Trademarks are property of respective owners. If you love this game, consider supporting by purchasing premium items in-game or follow the official War Commander social media channels.
War Commander Posts:
Got War Commander cheats, tips or guides? Share it and Post it on GameHunters.Club. Go to the Game Post section to check them all. These are the Latest & Popular posts by Club Members:

Some enemys sround my base and i go to attack them so a can leave. But when I attack there is nothing to attack in there toon. The attack will expire and they
Posted by
1,464
2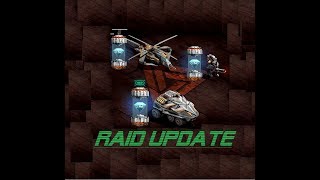 NEW UPADTE RAID IN WAR COMMANDER 3 PRIZE NEW YOU CAN I DO VIDEO TO FOR SOME PLAYER DO KNOW WHO TO ATTACK BASE RAID OR HOW TO CAN DO IT SO I HOPE IT HELP THANK
Posted by
1,444
War Commander Forum
Join the Forum, Discuss anything about War Commander. You can talk about tips, tricks, cheats, ask for help or simply introduce yourself to the club. These are the most recent topics and posts on War Commander Forum.
Started by: vardump
Last Post by JoopJanssen
Started by: vardump
Last Post by RakdarMacdonald
War Commander Trending Topics
Cheat War Commander War Commander Hacks War Commander Guides War Commander Tricks
Do you know any of this topics? Help players by posting about this topics on War Commander Game Post section.
Where to Play?

Latest on War Commander