StarCraft II Cheats, Tips & Guides
---
Do you Play StarCraft II? Join GameHunters.Club our members share free bonus, tips, guides & valid cheats or tricks if found working.
Log-in to create your own profile and join the forum. Share your own tricks and meet players.
GameHunters.Club is a Fan Site and is not endorsed by or affiliated with StarCraft II.
All Trademarks are property of respective owners. If you love this game, consider supporting by purchasing premium items in-game or follow the official StarCraft II social media channels.
StarCraft II Posts:
Got StarCraft II cheats, tips or guides? Share it and Post it on GameHunters.Club. Go to the Game Post section to check them all. These are the Latest & Popular posts by Club Members: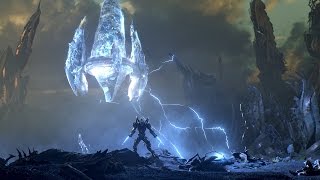 To be release on November 10, 2015, players will join the fight to reclaim Aiur and vanquish the universe's most ancient evil. Main Plot:You
Posted by
1,505
StarCraft II Forum
Join the Forum, Discuss anything about StarCraft II. You can talk about tips, tricks, cheats, ask for help or simply introduce yourself to the club. These are the most recent topics and posts on StarCraft II Forum.
StarCraft II Trending Topics
free download
Do you know any of this topics? Help players by posting about this topics on StarCraft II Game Post section.
Latest on StarCraft II
StarCraft II Game Information:
Game Description:
StarCraft II is a military science fiction real-time strategy video game developed and released by Blizzard Entertainment for Microsoft Windows and Mac OS X.
Experience the beginnings of the real-time strategy classic and the epic conclusion to the trilogy. Play as Terran army and bring down the nefarious Dominion, reclaim your living empire at the Heart of the Zerg Swarm, or guide the ethereal Protoss fleet as they struggle to unite the three races in the ultimate battle for survival. The future is in your hands.
Website: http://sea.battle.net/sc2/en/
About this page:
Follow StarCraft II on GameHunters.Club to get the latest cheats, bonuses, tips & guides. Join us no registration required.