Marvel: Avengers Alliance Game Posts - Cheats, Tips & Guides
---
Got Marvel: Avengers Alliance cheats, tips or guides? Share it and Post it on GameHunters.Club. All game posts here are posted by club members. You can post anything about Marvel: Avengers Alliance as long as you follow our site rules. Tag your Game Post as Cheats & Hacks (4) Guides News Tips & Tricks Videos (1)
There is no registration required to share your cheats, tips or guides. Login with Facebook to start posting.

Marvel Avengers Alliance Cheat Codes using Cheat Engine this one disables enemy attack.You will need the following:Cheat Engine. You don't need
Posted by
4,418
2
1
Marvel: Avengers Alliance Cheat Engine Trainer works on Facebook and Playdom.Cheats included:Disable Ai, Self-Attack AiAOE Attack, AOE BuffSpeed up
Posted by
5,095
2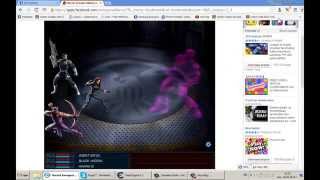 A Cheat Engine Trainer for Marvel: Avengers Alliance includes Silver, Energy and lackbox tricks. The Silver Cheat enables you to earn 30,000 Silver every 5
Posted by
4,175
1
Cheat Marvel Avengers Alliance using Charles Web Debugging Proxy features: Auto-Battle for every mission and Self-attack for Chapter 12.2This is a cheat that
Posted by
7,586
2
1
GameHunters.Club is a Fan Base Site and is not endorsed by or affiliated by Marvel: Avengers Alliance.
All Trademarks are the property of respective owners.