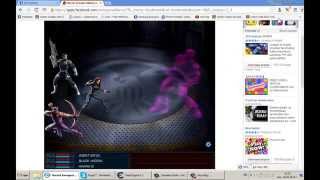 A Cheat Engine Trainer for Marvel: Avengers Alliance includes Silver, Energy and lackbox tricks. The Silver Cheat enables you to earn 30,000 Silver every 5 minutes and full recharge of the simulation energy.
This cheat uses Cheat Engine you don't need to Install just download the "No Setup Version Herehttp://www.cheatengine.org/download/cheatengine64_NoSetup.rar  ". Extract the rar file and go to the folder and open Cheat Engine. 
This cheat is old and might not work anymore.  Feel free to like or dislike and post comments.
Download the Trainer here:
How to use the Trainer:
Play Marvel: Avengers Alliance on Facebook https://apps.facebook.com/avengersalliance/
Download and Extract the Trainer
Open and click the splash screen
Attach your web browser (Select from drop down menu)
Go back to Marvel: Avengers Alliance and check if the hacks are working
For More details watch the videos below.
New video, with the use of Group Boss