Game Posts
Got Cheats, Tips or Guides? Share it and Post it on GameHunters.Club. Here's the Latest and Most Popular posts by club members. There is no registration required. Login with Facebook to start posting Sign-up now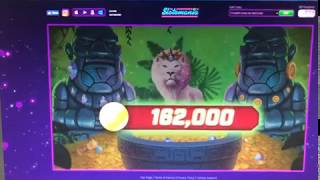 Posted by
TresKassels,
Game: Slotomania Slot Machines
Tags: Guides
Comments 4
This shows howto use the Lion Summoning to gain money. Watch out! Some times it gives less gems then paid.You need 2 things:1: Lion on level 22: Minimal of 200...
Posted by
mia21,
Game: WSOP – Texas Holdem Poker
Tags: Cheats & Hacks, Guides, Tips & Tricks
Comments 1210
Collect Free Chips for WSOP Texas Holdem Poker using redeem codes. The Free Codes will also work on your mobile app and this page will be regularly updated....
GameHunters.Club is a Fan Base Site and is not endorsed by or affiliated by games.
All Trademarks are the property of respective owners.